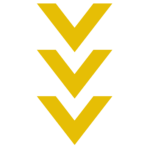 Voted Best Breakfast, best value, and #1 best diner by locals & tourists
"Wonderful local diner. Very friendly staff makes you feel at home as soon as you walk through the door. Great tasty food with large portions at a reasonable price. I had an excellent Cuban sandwich. The sweet potato fries were crispy and tasty. My wife enjoyed her big sandwich. My son-in-law said his steak was perfect. My grandson said that the onion rings were the best ever and my daughter was excited as she could have two sides of mashed potatoes. Highly recommend if you are in the area."
"I was out with my grandparents for the day when we stopped at the Davenport Diner for lunch. The place is big but has a homey feel. The staff is very nice, helpful, and kind. The food was absolutely delicious and the portion sizes are HUGE. It's not expensive at all, especially how much you get. That's hard to say about restaurants today. My family lives 30 minutes from there but I've already asked to go back twice. Great place all around!"
"This place is my local favorite. I always ask my server for a recommendation and it seems to change every time depending on the specials. I have yet to be disappointed. My favorites are the sandwiches, all of which are huge and come with a heaping side item. The service is excellent and the food comes out quick. I recommend the Philly, any of the burgers, the pork loin sandwich, and my favorite, the fried chicken sandwich. My husband loves the seasonal pumpkin pancakes and waffles. If you go for breakfast you will likely have a wait, but be patient because it's worth it. You can't find a bigger, better meal for this price anywhere in the city."
Enjoy a quick breakfast or lunch with options the whole family will enjoy!
Feeling super hungry but don't want to break the bank? Try our 10oz Sirloin & Eggs with all the fixins' or our Ultimate Omelette stuffed with bacon, sausage, ham, tomatoes, mushrooms, onions, green peppers, and cheese.
Looking for something fresh and delicious? Specials regularly include Avocado Toast with Fresh Fruit, Stuffed Peppers, Cranberry Chicken Salad, and more.
Visiting Disney parks with the kids? We've got special Mickey Pancakes for them, too!